An exhibition space
Just like the GR, where the GR2013 trail is indicated by its markers, the Bureau des guides is indicated in Marseille by its window.
In a sympathetic nod to Paul Ruat – the founder of the Marseille excursionists of the 19th century who placed in the window of his bookstore a slate announcing the next walk outings – the window is both an invitation to travel and a place of hospitality where one is able to tell stories.
A series of exhibitions is presented in response to the program of the Bureau des guides and reminds us that this trail exists not only on this legendary street, but also throughout the metropolitan area.
Inaugurated at the end of 2017, the Vitrine du Sentier located at 152 Canebière hosts exhibitions that tell the story of the GR2013 territories, it is supported by the Department of Bouches du Rhône as part of the revitalization of central Marseille.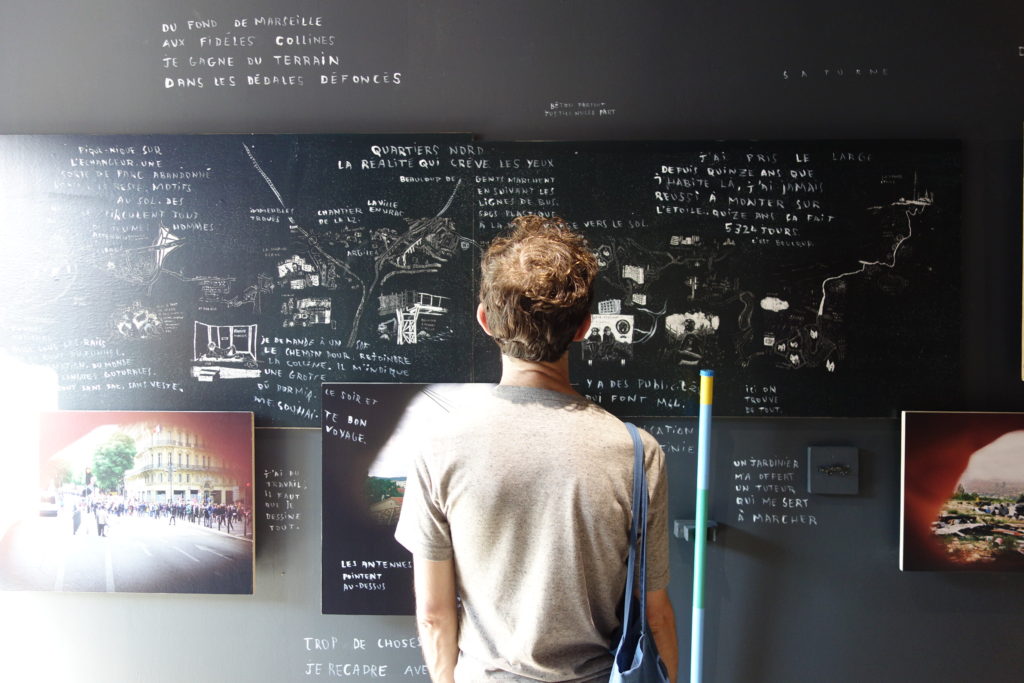 © Marielle Agboton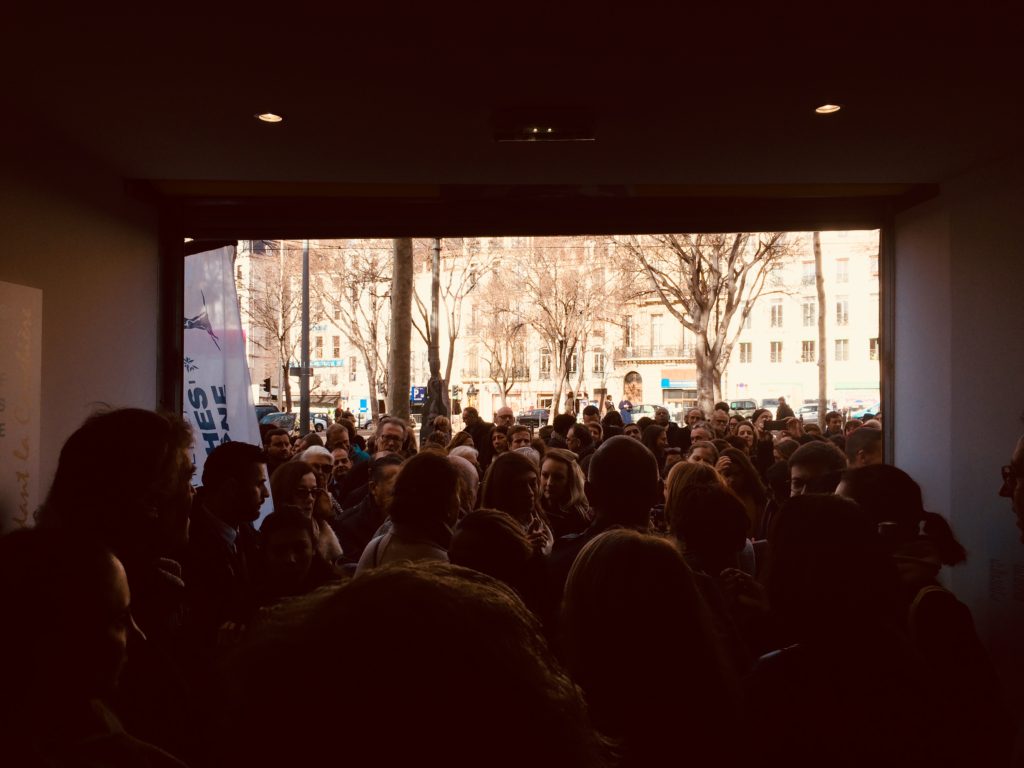 © Marielle Agboton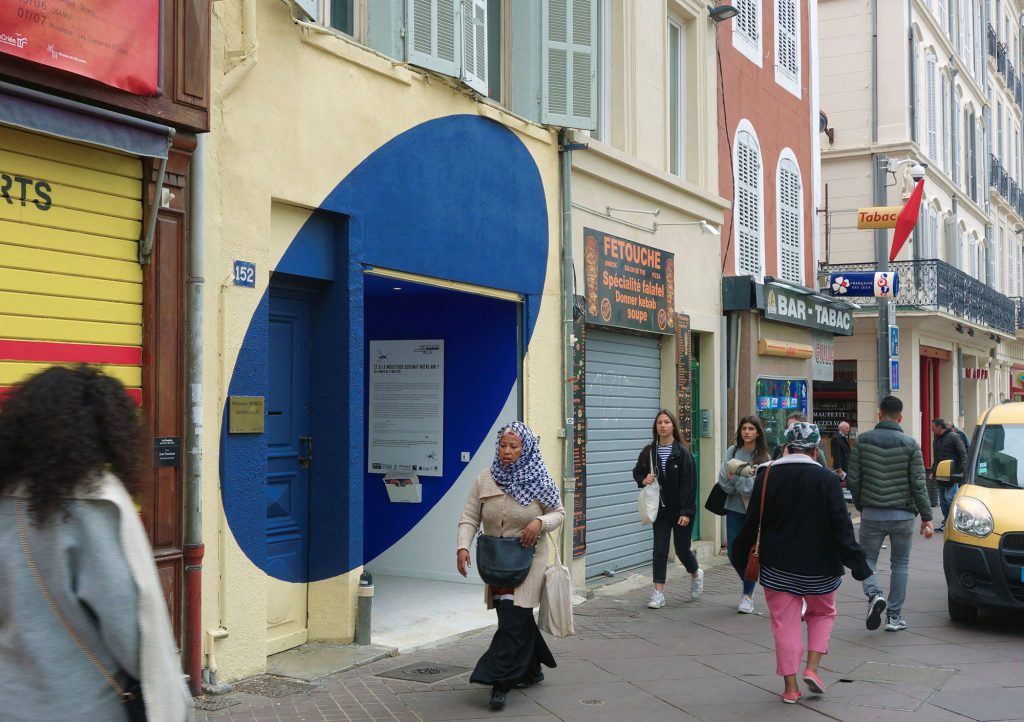 © Marielle Agboton