Du Sens, de l'Audace, de la Fantaisie et de l'Imagination, is a collective of visual artists founded in 2001 by Stéphane Brisset and Dalila Ladjal.
SAFI works, learns, dreams, shares, imagines, transmits from plants. Not conserved nature, nor domesticated nature, but the more complex ecosystems of wasteland or city borders, where play remains a possibility, in posing a challenge to urban development.
The collective explores resources, feeds on encounters, takes the time of residence, wandering and experimentation to take the pulse of the territories crossed. It highlights, in light, the intimate conversation between men and their environment.
From a repertoire of fundamental gestures: walking, smelling, listening, eating … SAFI invites you to cross forgotten areas, to practice vernacular gestures and to (re) discover unsuspected riches. He proposes to make sensitive experiments which reveal what is hidden before our eyes, perhaps out of habit. he proposes to discover that a weed can be an astonishing plant, a delicacy in the kitchen or a material of the future and constitutes a real heritage which helps us to understand our environment, connects us to each other and brings out the sensitive city and emotional.
On the GR2013, they offer to travel a known world, in search of the unexpected. Safi invites us to eat the landscapes by deploying different protocols (mobile cooking, landscape powders, edible menu, etc.) and to better use our senses to perceive the astonishing beauty of places that are familiar to us.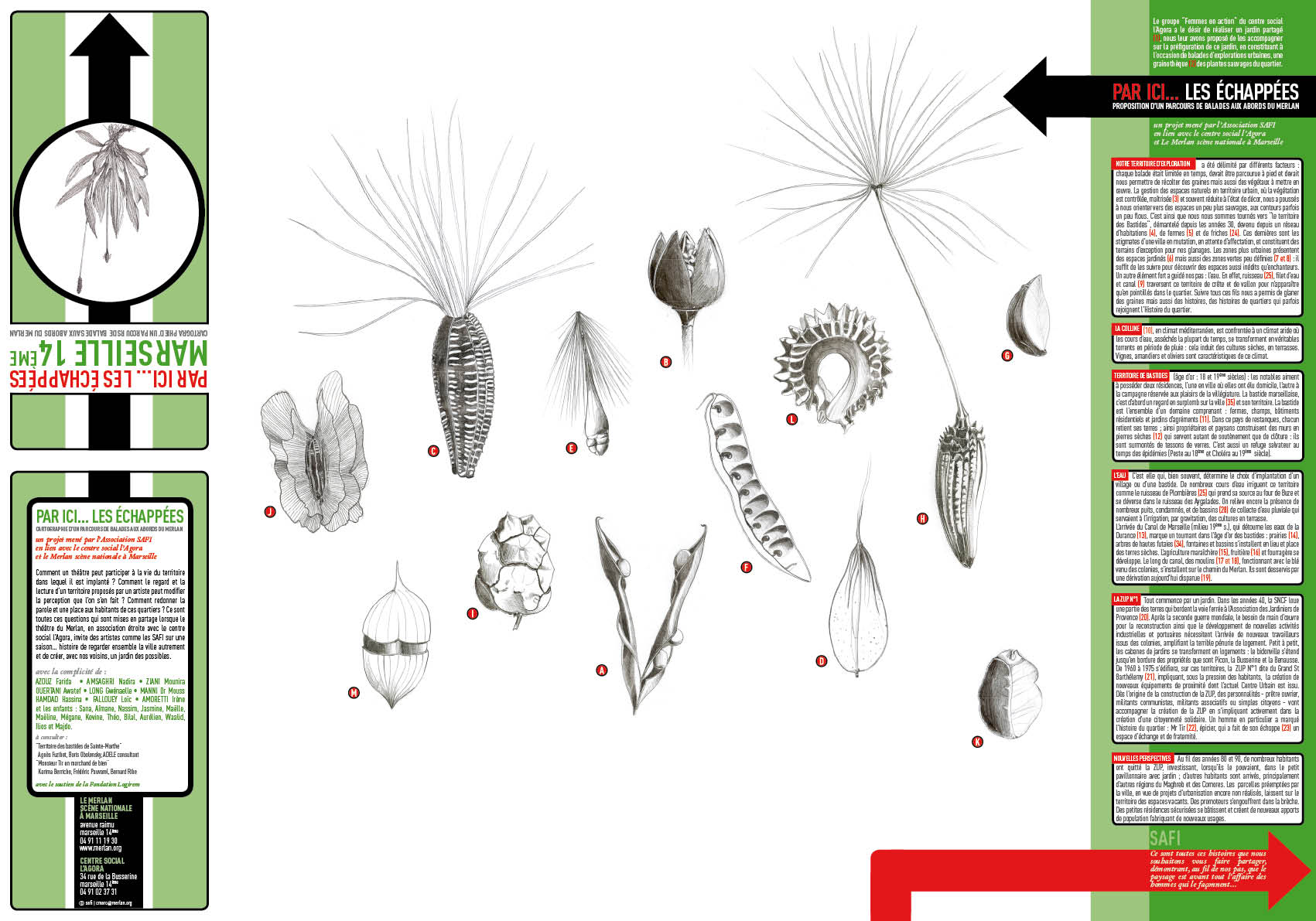 www.collectifsafi.com